"Grant & Linnius Construction did a fantastic job remodeling the bathrooms in our home. The work was high quality and everyone on the team was extremely professional. "

Luxury Bathroom Remodeling | Bend, Oregon
Bathroom Remodeling Services
Creating your stunning, custom bathroom!
From the master bathroom to the guest bath, or a brand-new bathroom altogether, we have the expertise to create beautiful spaces that work for you and your family. Our bath remodelers have experience that ranges from bathtub repair to full renovation and installation. Our bathroom remodelers are not just simple worker bees. They are experts in their field, prepared to make your bathroom as functional, comfortable, and beautiful as possible!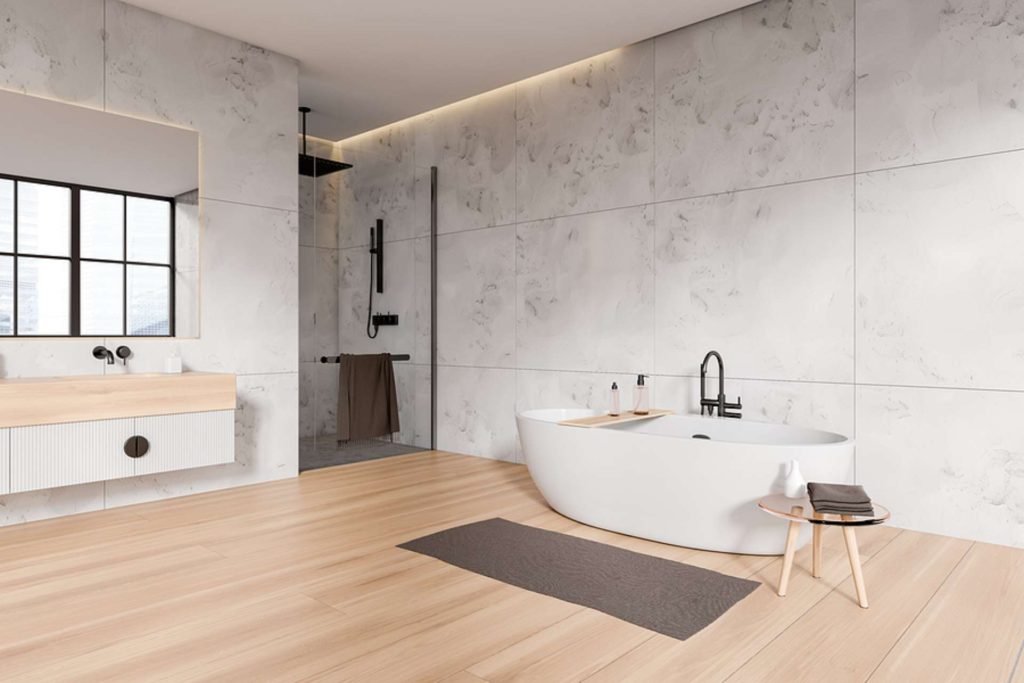 We are Home Remodeling Contractors that serve Central Oregon by crafting luxury, high-performance homes – and we're good at it! Our rave reviews share a story of a company that values relationships and people over its bottom line, without sacrificing high-quality service and craftsmanship. Our bathroom remodelers have earned a reputation for combining stunning design concepts with highly skilled techniques to create bathrooms that are both visually stunning and functionally excellent. 

"Grant & Linnius Construction did a fantastic job remodeling the bathrooms in our home. The work was high quality and everyone on the team was extremely professional. The job site (inside our home) was left clean after each day of work. I've recommended Linnius to several friends, family, and clients!"
Eric W.

We are great people who build great homes
Luxurious Comfort, Breathtaking Design, and High-Performance Functionality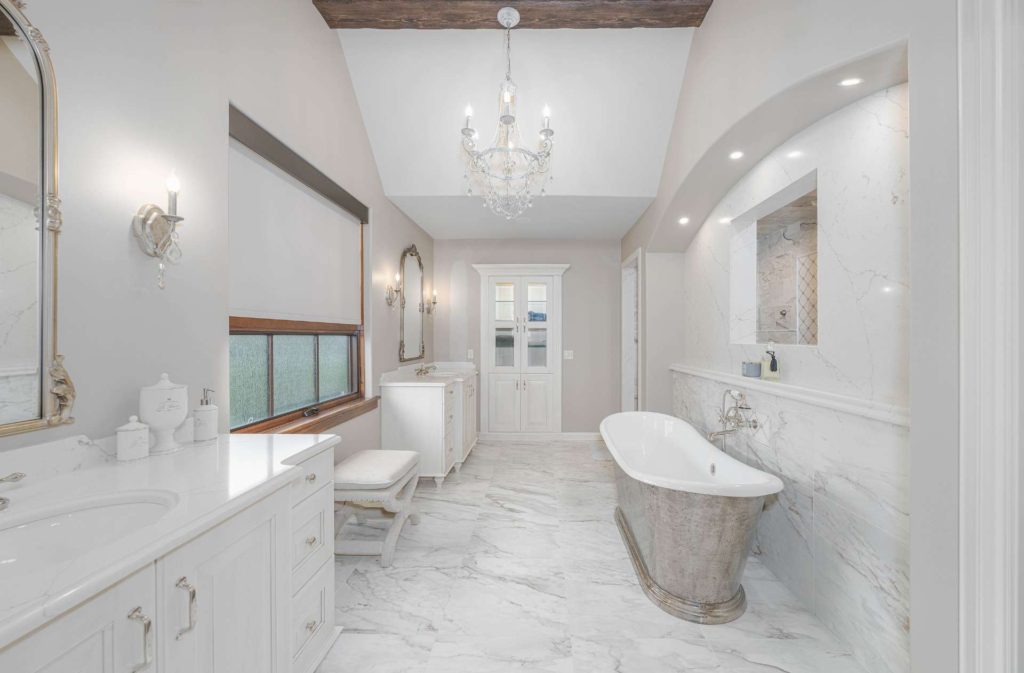 Why is Linnius a better choice than other bathroom remodeling companies? Because as a top notch remodeling contractor, we've gathered a local team of highly skilled and dedicated group of designers and craftsmen that go the extra mile for every project!
Not only will your entire bath remodel project be finished with the highest quality workmanship and the materials of your choice, but we take great care of our work space including cleaning up after ourselves and being careful of your place and belongings. Our remodeling team take great pride in the work we do and will do an excellent job every time.
Our Bathroom Remodeling Services Include:
Bathtub Remodeling
Shower Remodeling
Vanity Remodeling
Custom Tile Installation
New Flooring Installation
New Cabinetry Installation
Updated Light Fixtures
Plumbing Services
Toilet Installation